Adenine synthesis in life
Adenine is one of the most important organic molecules for life as we know it today.
Adenine is an integral part of DNA, RNA, and ATP. DNA, as you might know, is the genetic code used for cellular life on earth. It is through the precise inheritance of on organism's DNA from its parent that the traits of an organism are passed on. Here is the partial structure of DNA with an Adenine group attached. Adenine is a purine. Purines are six-membered rings attached to five membered rings. When Adenine is attached to DNA, it forms a bond with another molecule called Thymine, a pyrimidine, on the other side of the DNA strand. It is these bonds which give DNA its double-helix structure. The sequence of DNA, or the order in which nucleotides are placed, allows for the diversity among all living organisms. The importance of Adenine to RNA is similar to that of DNA.
Besides DNA and RNA,
Adenine is also an important part of adenosine triphosphate, or ATP
. Adenosine triphosphate is the
nitrogenous base
adenine bonded to a five carbon sugar. This molecule is important because it has the ability to phosphorylize, or add a phosphate group to, other molecules. This transfer of a phosphate group allows energy to be released. It is this energy which is used by cells in living organisms. This is why the molecules ATP, and its nitrogenous base Adenine, are so important.
"Adenine synthesis is perhaps the best example of an irreducibly complex system that can be found in life ..."
the process doesn't work unless all 11 enzymes are present.
Adenine synthesis requires unreasonable HCN concentrations. Adenine deaminates with a half-life of 80 years (at 37°C, pH 7). Therefore, adenine would never accumulate in any kind of "prebiotic soup." The adenine-uracil interaction is weak and nonspecific, and, therefore, would never be expected to function in any specific recognition scheme under the chaotic conditions of a "prebiotic soup." 1
Shapiro also critically analyzed prebiotic simulation experiments that produced the DNA and RNA component adenine. As with cytosine, he showed that adenine formation on early Earth (by currently recognized prebiotic routes) could not reasonably have occurred, for many of the same reasons. 2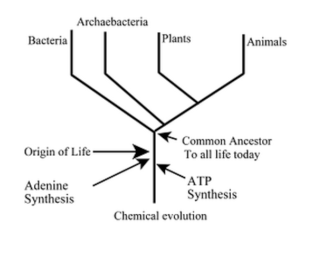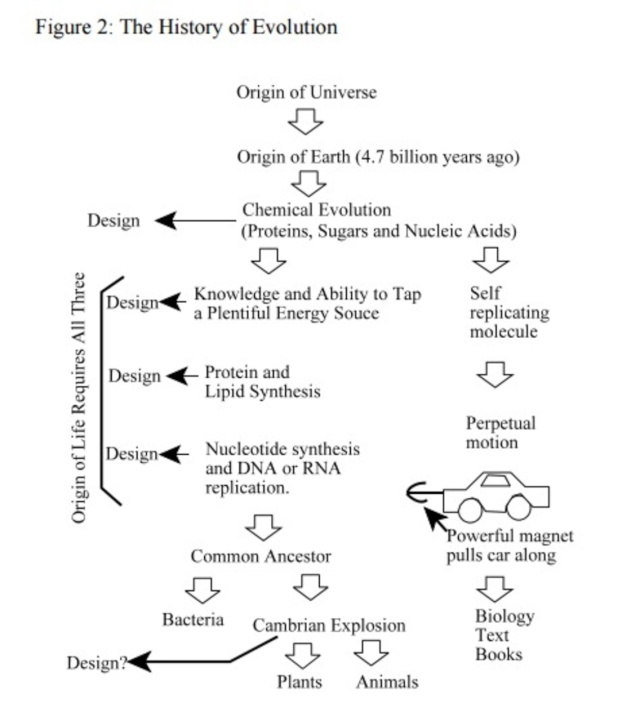 Adenine biosynthesis pathway :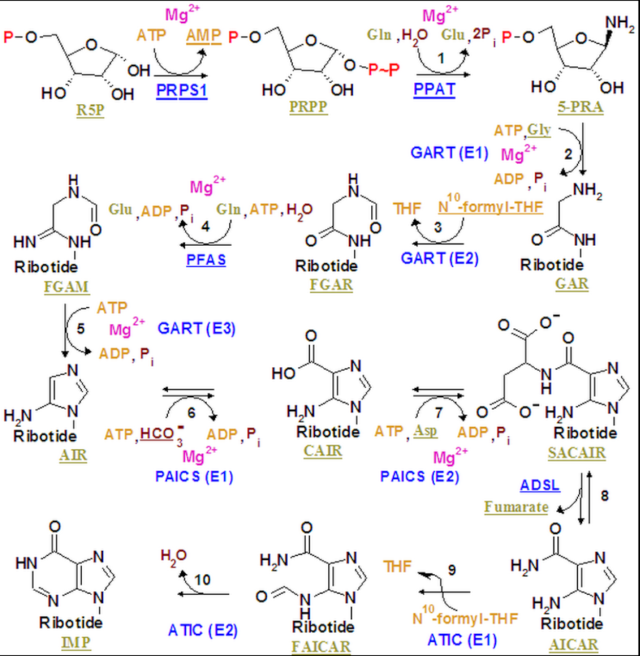 https://books.google.com.br/books?id=5ZGUD49fMcAC&pg=PA206&lpg=PA206&dq=Metabolic+pathways,+irreducible+complexity&source=bl&ots=FdagRE2T-M&sig=pVeMIrlHluDJSkL2Bp3Si4M4Xh4&hl=pt-BR&sa=X&ei=s1pNVZPQAcmpNsb8gbAH&ved=0CFsQ6AEwBzge#v=onepage&q=Metabolic%20pathways%2C%20irreducible%20complexity&f=false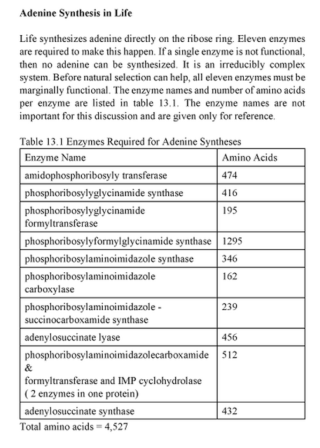 1) http://www.ncbi.nlm.nih.gov/pubmed/11536683?dopt=Abstract
2) Hugh Ross & Fazale Rana, Origins of life pg.79


Last edited by Admin on Mon Aug 10, 2015 7:57 pm; edited 2 times in total